A point and click adventure inspired by the dream theorems of prodigious mathematician Srinivasa Ramanujan, and originating from an opera by the classical dancer Jayalakshmi Eshwar.

Antariksha Sanchar : Episode Zero is the first episode of our transmedia cultural experiment – amplifying India's timeless philosophies and vibrant mythologies.

South India in 3D!
We have created a small set of bespoke 3D models of architectural details, home objects and ornaments from our research in South India. We hope to build a virtual museum one day! Check out the interactive models below and also visit our growing 3D model gallery here
Carnatic Music Score
The game features a memorable Indian classical soundtrack of Carnatic musicians and instrumentalists, including samples from the dance repertoire of Bharatanatyam dancer Jayalakshmi Eshwar, and contributions from electronic musicians from India. Hear some samples below and explore our growing repository of music and sound here
Concept Art
Here are two of the art posters we have created for the story. We are looking to put these up for sale when the demo is ready for launch! Check out more visuals from our game development on our instagram feed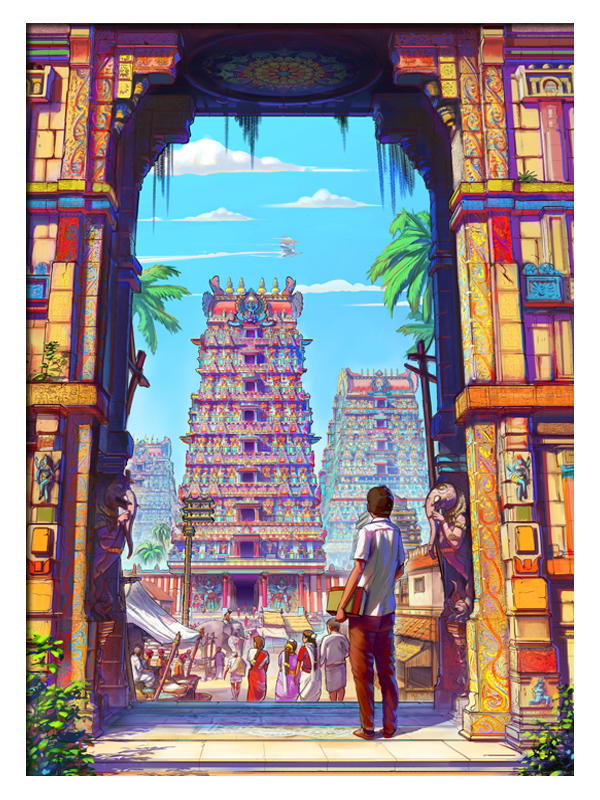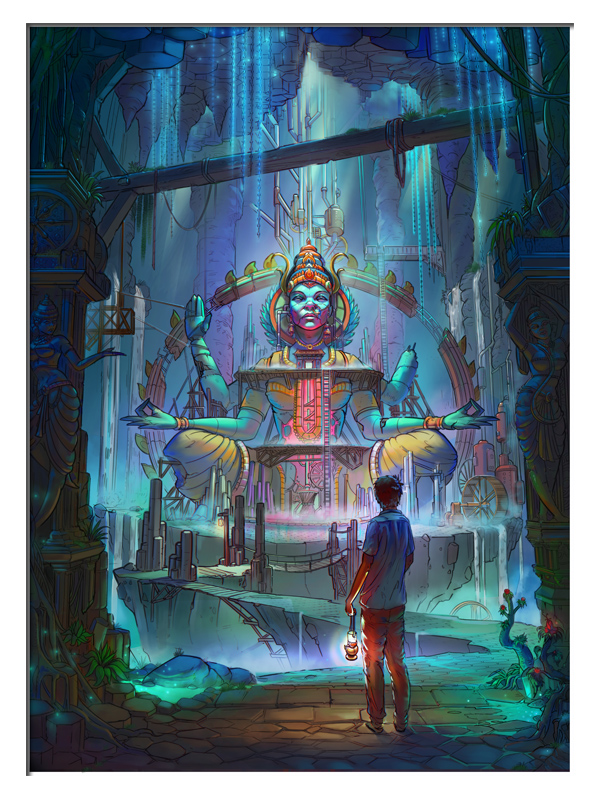 Our Vision
Our dream is to create an inspiring Indian narrative that celebrates the puzzling magnificence of Indian culture in a secular, interactive and accessible format.
Indian culture is a dynamic, free flowing, encompassing expression of the Universe and its unsolvable magic. Our project connects these ancient expressions to our imminent digital culture; retaining them for future generations in an innocent and inspirational form.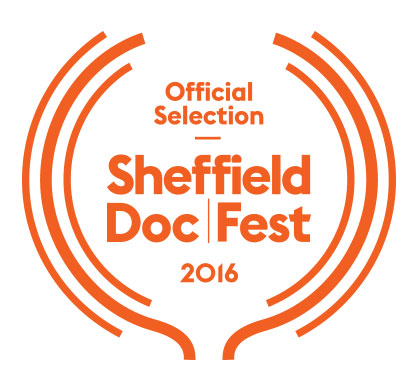 Our first festival selection! We are showing an abridged, but playable game demo at the fantastic Sheffield Doc/Fest! We are featured in the Alternate Realities exhibition which looks at progressive interactive and transmedia projects from around the world. It's a real confidence boost to be here after the last three years of wandering